The $700 billion US trucking industry is responsible for carrying about 71% of freight across the country. As of 2019, it employed 6% of the US workforce full time, according to a report by Business Insider. Among the 777,000 trucking fleets in the industry, 97% operate fewer than 20 trucks, and 91% of them do not have more than six trucks in their fleet. These small fleet owners/operators, comprising a large section of the trucking industry, face many challenges in running the business. 
In this post, we will list five of the key challenges that these small fleets face and suggest how to overcome those with technological integration. 
Fleet maintenance and asset utilization
Obviously, the health of the fleet is important to ensure optimized deliveries. However, small fleet owners find it difficult to bear the costs of fleet maintenance. Obviously, it's not possible to use a vehicle with problems for freight transport, as it risks the quality of goods delivered. In a similar vein, for smaller fleets, it's absolutely crucial to be able to get the maximum out of their sunk investments. They need every asset of theirs, be it vehicles, dumpsters, containers, or reefers to be in use as long as possible. But they don't often have transparent visibility into this utilization.
How technology can help – Creating a regular maintenance schedule can help you fix problems proactively. This saves time and takes less effort. You can consider a digital solution in your vehicle to track and monitor maintenance requirements to suggest smart schedules. They can also give early alerts for signs of malfunction. If you can resolve issues before they blog up, the costs will be way less. Asset tracking solutions can help fleet owners and managers get a clear view over time of the asset utilization trends and patterns and help them manage their available assets more intelligently.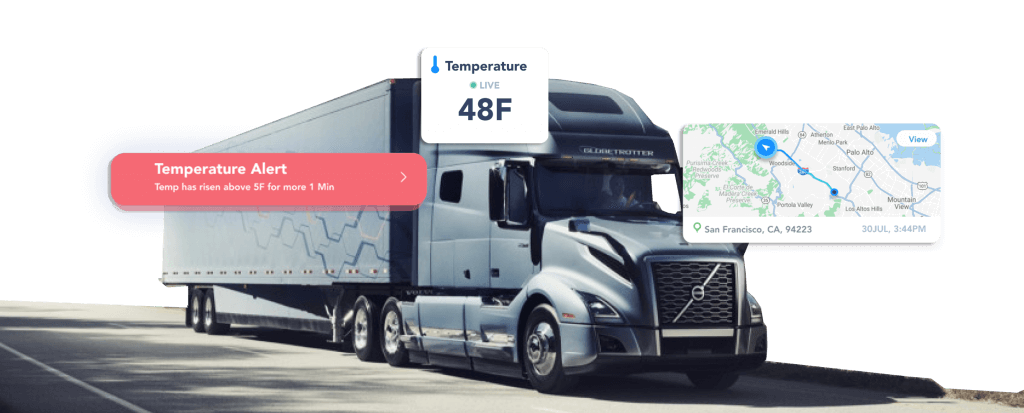 Optimizing fuel consumption is on the priority list of every small fleet owner. The fluctuating costs of fuel make it difficult for them to operate. Sometimes, poor driver behavior and fuel waste can also add to the expenses. As it is impossible to train all the drivers, including independent contractors, in fuel optimization, the fleet owners should think of other ways to ensure fuel efficiency.
How technology can help – Trucking technologies can help drivers monitor fuel consumption for different trips and help them check fuel waste. These technologies can be applied inside the vehicles and connected to the trucker's Smartphones to help them get a transparent view of their fuel usage. Some industry-standard GPS speed-detectors also help cut down fuel consumption by helping the drivers employ better driving practices to get more miles per gallon.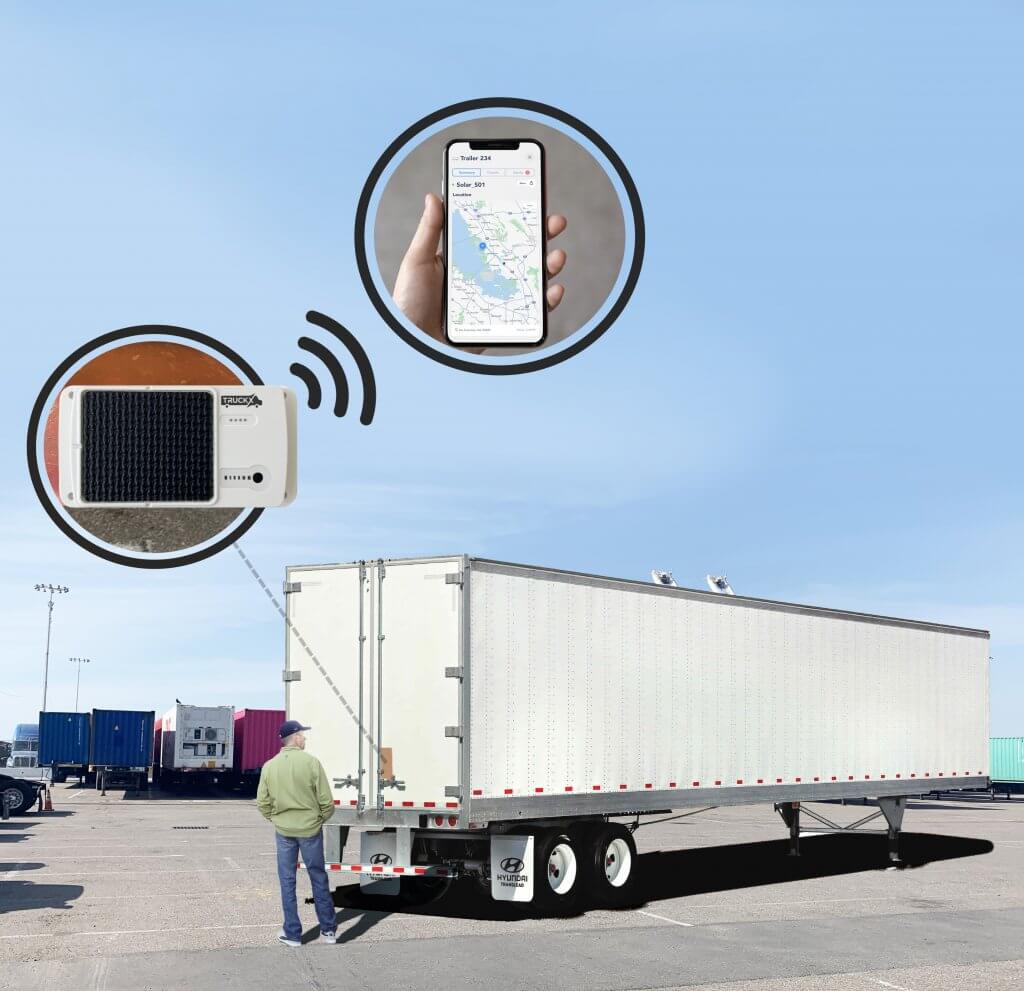 Collisions leading to vehicle damage
This is a challenge faced by almost all fleets, big or small. But while getting one vehicle damaged and sending it off to repair does not seem to be much of a problem for the large fleets, the smaller ones suffer more. They cannot afford to put a vehicle down for more than a day, as it affects business revenue. Hence, the drivers of smaller fleets need to take extra precautions on the road to avoid collisions and damages. 
How technology can help – Installing collision mitigation technology in the vehicles help reduce the chances of such accidents. Some of these systems can monitor the streets and detect impending obstacles using advanced sensing technology. This warns the driver of impending problems and solutions also prevent losing control of the wheel that causes truck accidents.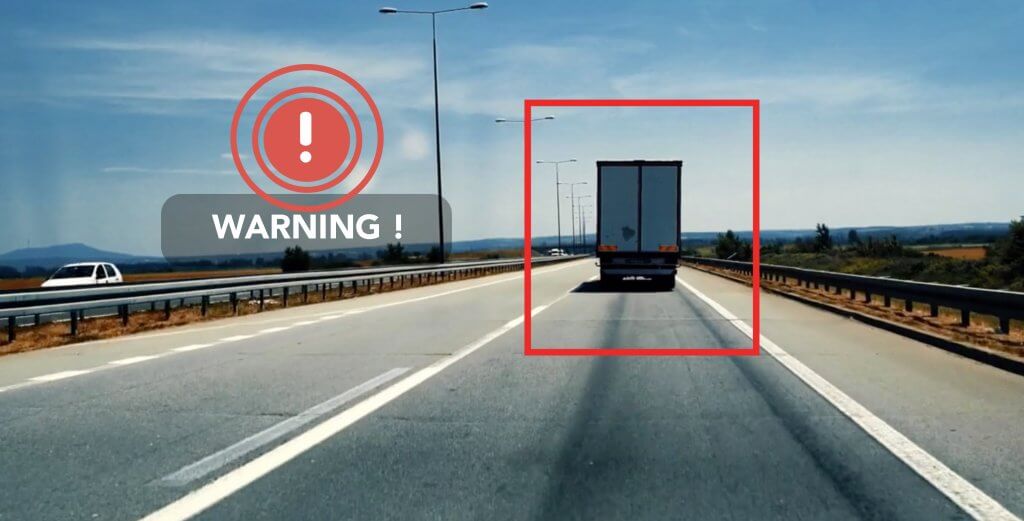 Another big challenge for small fleet owners is optimizing the driving route for timely deliveries. While some short routes do not experience much of a change throughout the year, long routes can get troublesome, owing to weather challenges. These unexpected issues can prevent drivers from delivering freight on time. For a small fleet owner, reputation is everything, which can get impacted by schedule slippages. 
How technology can help – Using dynamic routing systems can help reduce such problems and ensure timely deliveries, across routes. These systems enhance fleet productivity and efficiency. The routing technologies can also help the end customers track the freight and get an updated ETA based on the current position of the vehicle. 
Maintaining freight quality
Another issue that small fleet owners generally worry about is keeping the quality of the goods intact throughout the journey. It gets further difficult in the case of essential medical supplies, food, and other temperature-sensitive equipment. Although the transporting vehicles have proper containers and freezers to prevent temperature fluctuations, these can get damaged and malfunction over time. There are also errors like doors being left open that cause temperature and humidity fluctuations. Usually, when the driver finds out about the problem, it may already be too late. 
How technology can help – Installing temperature sensors and door sensors in the trucks can help reduce such incidents to a great extent. These systems not only monitor, track, and record the temperature inside the container but also alert the driver regarding anomalies. Hence they can take immediate action or see if the doors are closed, or the seals are intact. If nothing helps, they can at least inform the fleet managers about the issue. 
Technology offers effective solutions to many day-to-day problems, and the trucking industry is not an exception. With the digitization of the trucking industry, many advanced systems and solutions are becoming available to make small fleet management easier and hassle-free. If you're a fleet manager, you should make the most of such technologies to upgrade the performance of your fleet and improve your reputation in the market.