According to an American Trucking Association report, 10.77 billion tons of freight was moved across the country by trucks last year.
This industry accounts for more than 5% of all full-time jobs in the US
In 2017, the U.S trucking industry posted revenues higher than the GDP of 150nations. $700 billion was the revenue generated.
FTL (Full Truckload Shipping) generates more than $116 billion in revenue and LTL (less than truckload) trucking sector generates more than $48 billion. These numbers are expected to reach $167 billion and $68 billion respectively by 2025.
Despite the history of growth in the trucking industry, there are a few challenges to mitigate to scale individual businesses. The early boom of 2018 led many trucking companies to add capacity owing to a bullish outlook this period presented. However, this over-capacity itself is hurting the trucking industry. Overcapacity has led to lower utilization and lower freight haul prices overall. That this industry is in the fold of confusing times is not an understatement.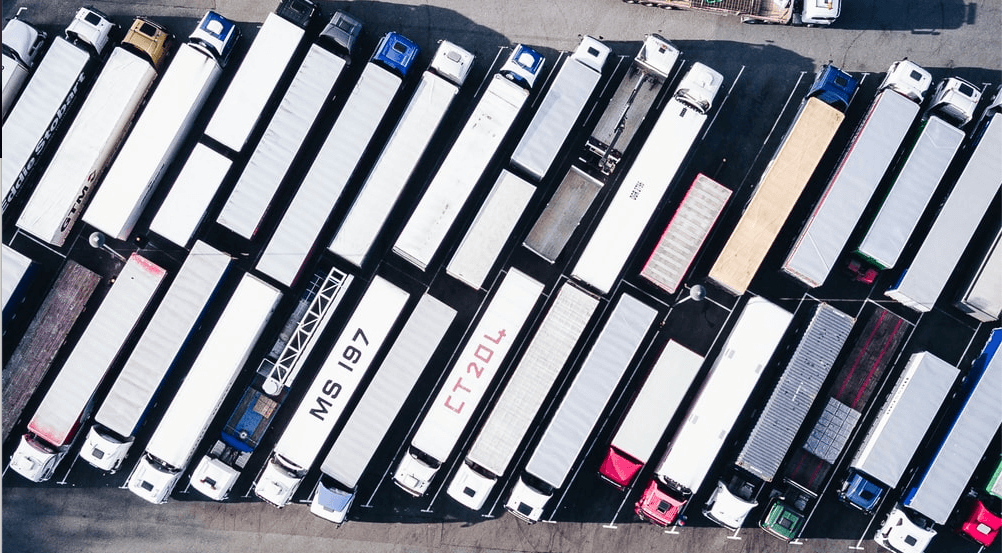 So, what, apart from the obvious, are the main challenges of scaling the trucking business in the US? Here is a potential laundry list.
Much has been said about the growing shortage of drivers to meet the needs of the industry. According to a statement by the American Trucking Association, the trucking industry is short of approximately 63,000 drivers.
Despite a 15% increment in the median salary, this delta is expected to only increase as older drivers are not replaced by the younger generation. However, things can look up with the Drive Safe Act which is set for review in 2019. According to this legislation, it will be easier for young drivers to get truck-driver certifications.
We have to agree that 'change' perhaps is the latest trend doing the rounds of every industry. The trucking industry is no different. The laws and regulations in this industry are subject to constant review and revisions. The regulatory landscape becomes even more challenging to navigate with different states having different rule books. Some of the latest changes have been the implementation of electronic logging devices to create a safe and more accountable work environment for the drivers.
The FMCSA is also working out how to solve the hours of service questions with it proposing to lengthen shifts, change the rules regarding breaks and reassess how involuntary breaks (such as in the case of bad weather) should impact the shift length.
Then there are the changes in minimum wages and the drug alcohol and sobriety tests that are also constantly updated. That's clearly something that trucking companies have to be on top of.
Staying updated on the ever-shifting laws and regulations by the FMCSA in states that you operate in is mandatory to scale your trucking business.
Even though trucking contributes significantly to the freight transportation supply-chain, most trucking companies are burdened by inefficient processes. 20% of truck journeys in the U.S take place without a payload today because of a disconnect between less-than-truckload consignments and cargo that needs to be moved. The growing driver shortage and changing regulations do not help this as well.
Compounding that is the lack of transparency with no post-dispatch insights into live-locations of trucks on the go, and diver logs and route history that makes scheduling a big nightmare.
While the drivers' shortage is a challenge that we still need to figure out how to address well, some of the other challenges can be mitigated by technology like a robust ELD system. One of the main problems that have hindered ELD adoption is that many of these systems are hard to navigate and do not favor self-installation. Truckers have enough to worry about. The ELD solution we provide cannot add to their woes.
Technology has been able to alleviate the woes of many industries. ELDs can assist the trucking industry by providing trucking companies with the right locational information that can help in better planning, freight-optimization, and, perhaps, even in winning the price wars.
Along with this, a user-friendly ELD solution can help truckers easily manage driver logs and keep them updated in line with the latest compliance requirements. It can help the owners stay up to date on drivers logs, give them access to live locations of trucks on the go and provide the relevant dispatcher alerts on logbook violations. It also provides live HOS alerts for drivers,
along with easy roadside inspection and detailed audit reporting. ELDs are mandatory -there's no reason why they should become uber-useful too.
The road to scaling a trucking business can seem long given the present forces at play. However, with the right technologies, processes, and people, this challenge can be mitigated. It can be a long but interesting ride to building a profitable business.