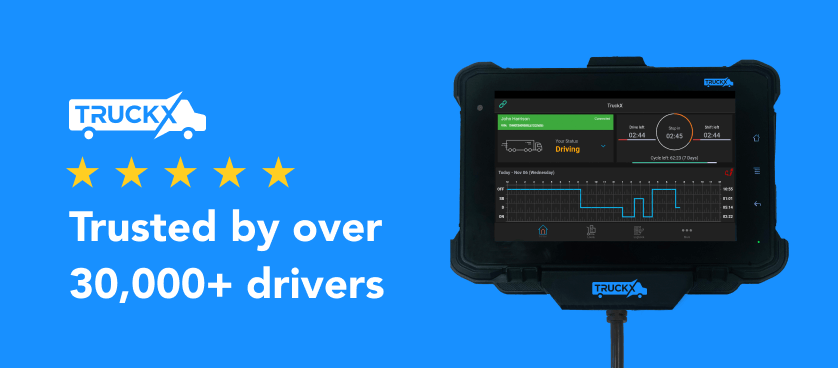 Whether you're buying an ELD for one vehicle of the full fleet, you need to focus on the little details to ensure maximum effectiveness. Having a checklist to refer to is a pretty good idea. That helps ensure you don't miss out on anything.
First of all, you must choose from a list of devices that are approved by FMCSA. These are the devices that are 100% compliant, besides being highly effective in recording HOS data and other functionalities. But that is not the end of it. You must also check if the device has a set of high-end features. That's how to get the most out of your investment.
All electronic logging devices have some essential functions like:
Recording HOS data correctly and efficiently

Calculating engine hours and number of miles driven

Storing user and vehicle identification data

Storing the motor carrier identification data

Tracking the location of the vehicle

Transferring all these data electronically
However, some additional functions separate a high-rated ELD system or its provider from the also-rans. What are these functions? Let's shed some light on that:
Fleet managers usually can't track how a driver might be using (or misusing) the fuel on his journey. The data from the electronic logging devices cloud plug into fuel waste analysis tools. That will help prevent such waste by pointing out how the fuel is getting drained and provide effective suggestions to owner-operators and fleet owners, thus minimizing waste.
If you think that installing ELDs in your vehicles is a costly investment, look for ways to get more out of them beyond compliance. For instance, buying a high-end device with the trip share feature could help you get useful returns. This feature enables users to share vehicle location data with third-parties. This helps you attract more customers and take advantage of your presence in locations where trucking needs may exist. Of course, it is important that this is not up to the ELD providers. In this situation, you are in charge of the decision to share information with the target prospects that you care about.
Improve drivers' performance
Investing in an ELD that helps you with information that can help you create and monitor driver safety scorecards can be useful. With this, you can monitor drivers' behavior like sharp turns, harsh braking habits, over-long idling time, and speeding. As a fleet manager, you can arrange for performance-boosting programs by grading the individual drivers based on these scorecards and motivating them to improve their performance. That way, you'll also steer clear of tickets and lawsuits, in case of an unfortunate incident. 
Real-time engine diagnostics
Small issues often go unnoticed until they aggravate into bigger ones. Fixing them involves a lot of expenses. High-end ELDs could tie into real-time engine diagnostics to help. This feature can help you prevent such issues from getting worse by identifying them and alerting you in advance. Engine temperature, battery health, etc. will be closely monitored and tracked by this feature and any discrepancy could be sent out to the user in the form of DTC (Diagnostic Trouble Code) data so that necessary steps can be taken immediately.
The best electronic logging devices will have a simple user interface for the truckers' convenience. Failing to transfer data to the enforcement officers, due to the inability of the driver to comprehend a complicated system will not save you from non-compliance citations. A well-designed interface is thus an integral feature of high-end ELDs.
How to choose a top-grade ELD for your vehicle?
Now that you know what makes the top-of-the-line ELD for your fleet, you may want to follow these suggestions while buying one from a reliable ELD provider:
Check if the device falls in the list of FMCSA-approved ELDs.

Talk to the ELD provider about the availability of or the compatibility with additional features that you're looking for.

Ask them to provide you a demo of all the functionalities.

See if the device can be connected via Bluetooth to ensure a consistent flow of data even in poor network coverage areas.

Check whether you're able to understand the user interface of the device. Also, will your drivers be able to use this?

Compare the price of the device with the benefits that you'll get.

Shortlist a few devices based on prices and functionalities.

Check reviews online for the products that you've shortlisted.

Select a high-rated device that suits your needs, preferences as well as your budget.
Choosing the right ELD for your vehicle can be daunting at times. There are so many things to consider and so much confusing information. It helps to create a budget estimate, prepare a checklist of features that you may need, and find a reliable ELD provider with an exceptional customer service team. You should also check online reviews on the device that you have selected to know if the users are happy with the product. That done, you'll be able to ensure high returns on your investment, happy drivers, and full compliance.