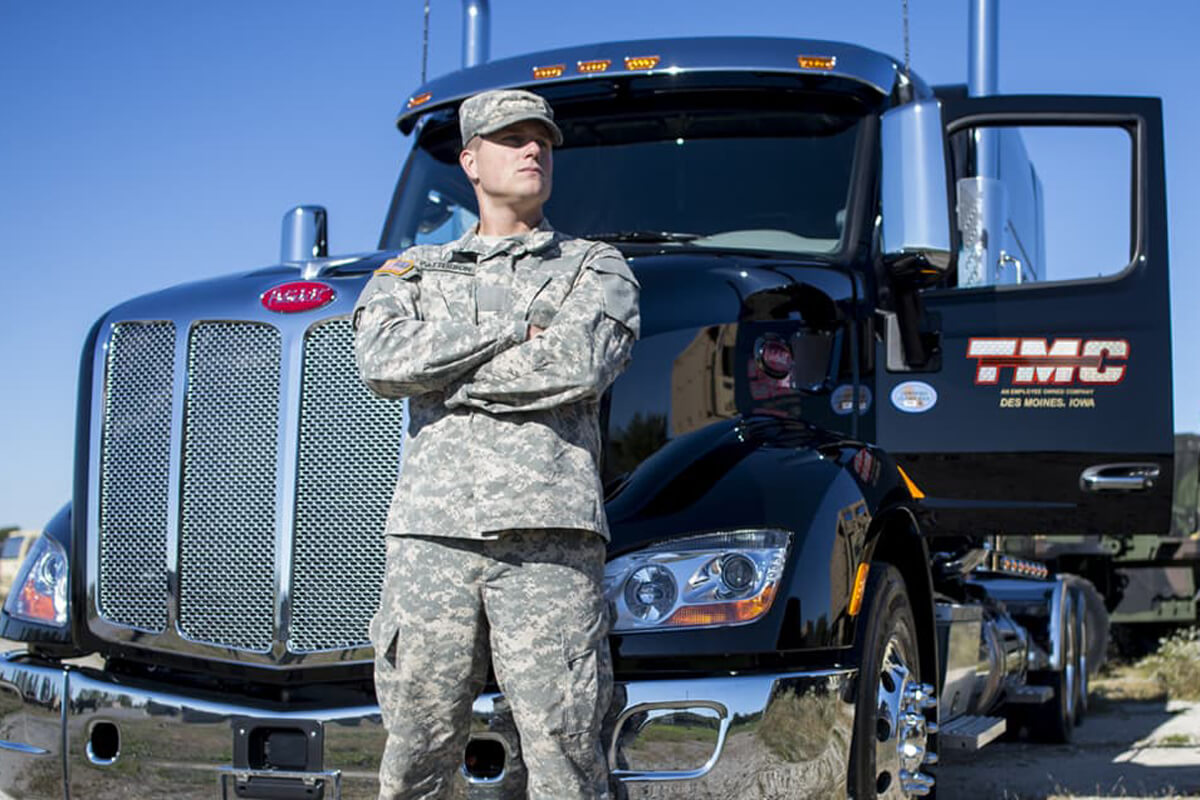 "Trucking lets me run on my own time, on my own schedule," he said. "Everything the way I want it, the way I say it." In an interview, a combat veteran with four tours of duty, revealed how difficult it was for him and his fellow soldiers to return to civilian life. Transitioning careers has always been difficult for veterans, who lack the necessary education and lack adequate guidance and who have been disconnected from society at large, after their military service is over. They are back at square one without a clear sense of direction and unsure of who to approach.
The trucking industry has long been a safe haven for vets and has gradually and steadily become the lifeline that vets have long desired. There has been an ongoing need in the industry for more skilled drivers who can handle the long hours and rigorous duties of a truck driver. With a gross of $875.5 billion in freight revenues from trucking, the industry has seen a major jump; it employed over 7.99 million people in 2021. These stats clearly depict how the industry has been on the cutting edge, attracting potential future drivers year after year.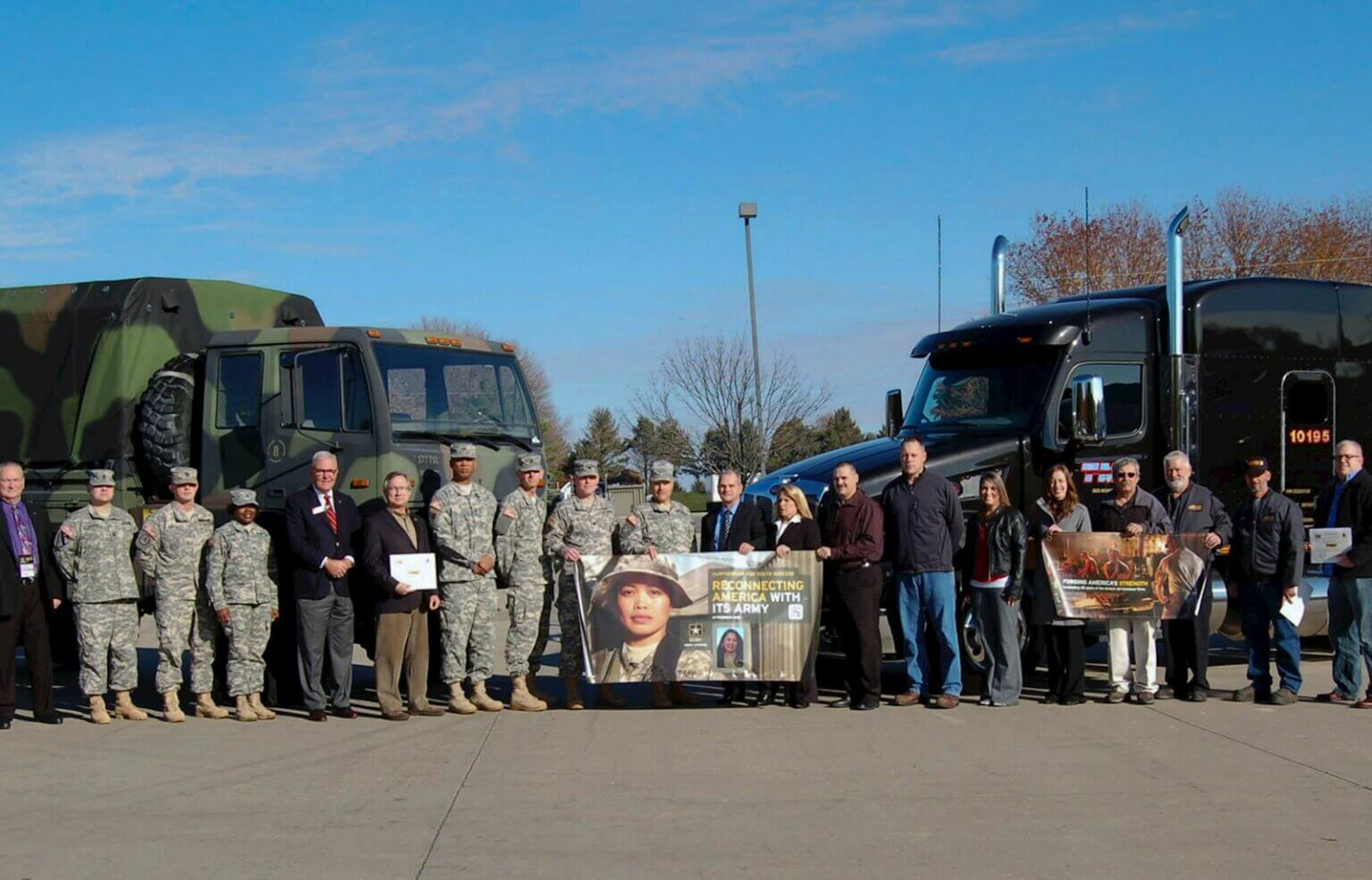 Trucking: The Best Place for Vets and Why Does It Attract Them?
There are over 18 million veterans in the US, and one out of every four is in the transportation industry. Similar statistics were highlighted by the US Bureau of Labor Statistics, which stated that one out of every ten truckers is a veteran, and trucking has become one of the top places for veterans to rejoin the workforce as a civilian.
So how did trucking come to be the best job for veterans, and why did it appeal to them so much?
Easy Transition Outside Military
There is a common misconception that Veterans find it hard to transition outside the military because of the educational requirements and skills needed to join the demanding workforce across industries. A soldier is trained to take independent decisions and carry out operations in a high VUCA environment. This makes them innately suitable for trucking, where their diligence and discipline are appreciated and is a natural fit. Being able to work independently with self discipline and minimal oversight makes the transition to the trucking industry very natural.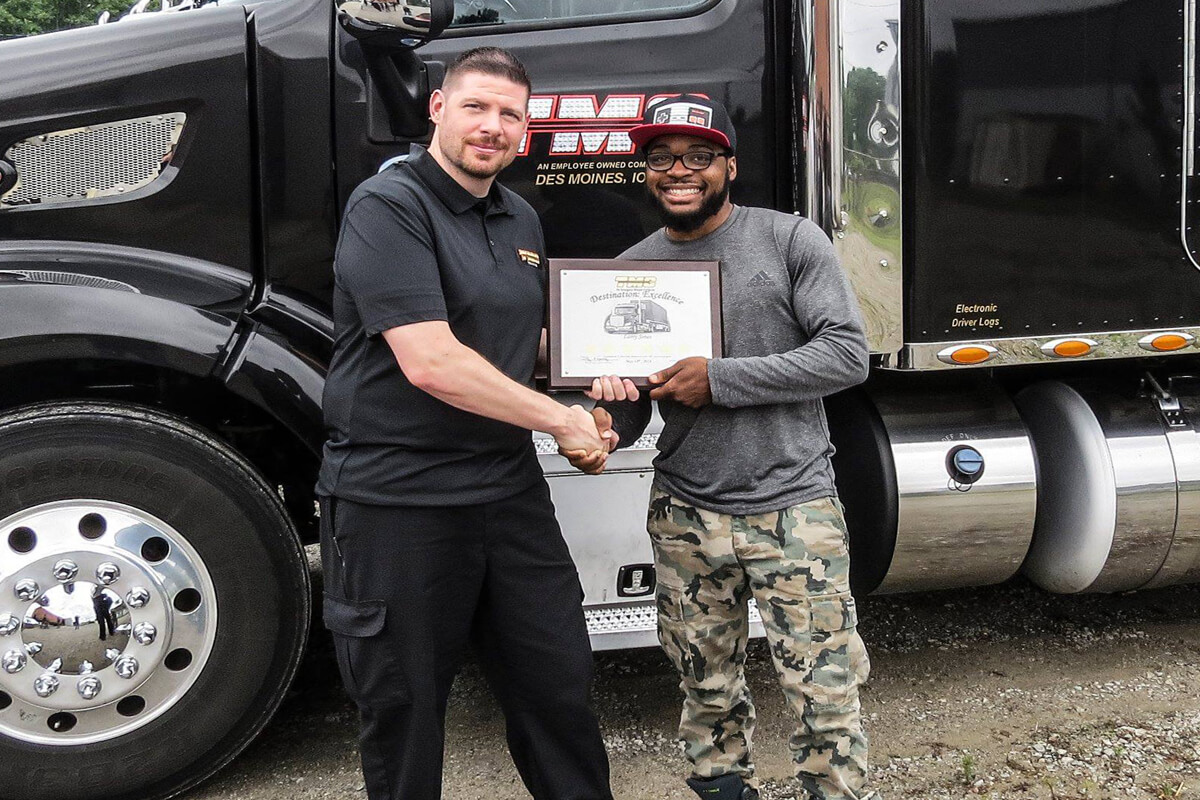 High Demand Leading to Job Security
Veterans often struggle to find a lucrative industry that also provides security and safety. The shortage of skilled truckers hasn't been hidden from anyone in the world. With the boom in eCommerce and consumers looking for convenience, truckers are needed for both short and long-haul drives. As per the American Trucking Association, the US would be looking for over 160,000 truckers by 2030, making it a highly safe industry to be in for the next decade. Of course, there's still room for many more to join. Some estimates are that the industry is short of 78000 drivers at the end of 2022.

Have the Necessary Skills Already
For daily operations and management, trucking and the military both focus on some of the same soft and hard skills. These include, but are not limited to, mental stamina, cooperation, concentration, discipline, critical thinking, quick decision making etc. Veterans receive training in an environment that enables them to transition with relative ease.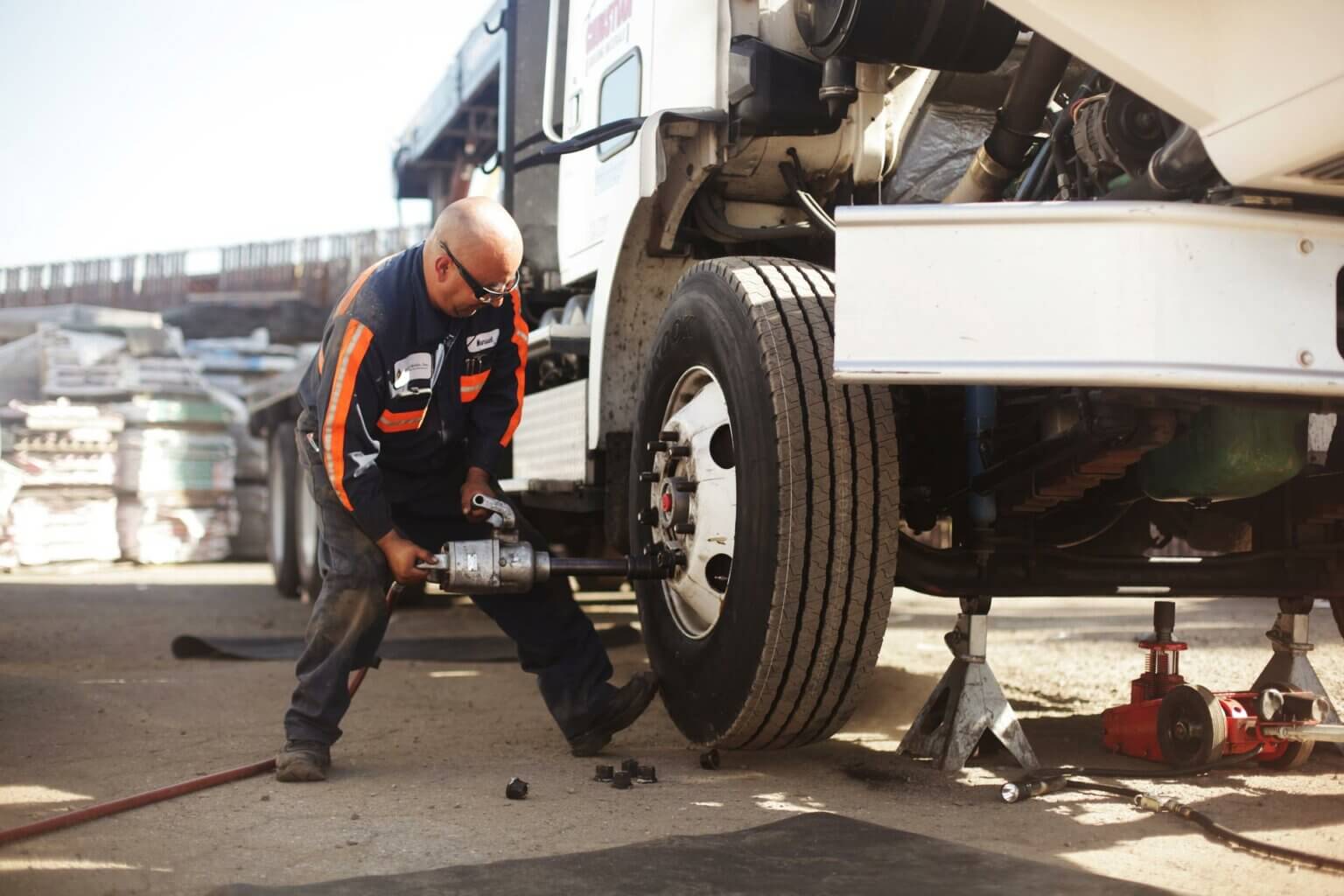 Great and Steady Pay
A trucker's salary can range from $58,000 on average to over $150,000 if they own their own fleet or have extensive experience. Many veterans have been drawn to trucking because of the steady pay, which is handsome and only gets better with time spent on the road. Additionally, some businesses have excellent bonus programs and associated additional pay that truckers can participate in.
Additionally, only veterans are eligible for some benefits, which makes the trucking sector the best fit for them to work in. One such benefit is waivers for exams. The CDL (commercial driver's license) knowledge and skills tests can be waived for qualified military personnel. Veterans can train themselves to operate commercial vehicles safely through programs like the commercial motor vehicle operator safety grant program.

What Values Do Veterans Bring to the Trucking Industry?
Safety Mindset & Dependability
Veterans succeed, especially when it comes to trucking. Veterans were safer and more dependable drivers in recent years, according to a US military website; they had 42% fewer accidents. According to the same report, veteran truck drivers traveled 98% more miles than non-veterans.
Have the Required Discipline
Discipline is integral to succeed in trucking. Among the reasons why truckers are penalized are rudeness, tardiness, and ignorance. Favorably, the harsh lifestyle is another reason that veterans fit perfectly in the trucking industry. They have the necessary self discipline because they have been trained to perform their tasks even when no-one is looking.
Great Team Players
Veterans have high emotional intelligence and stress-bearing capabilities. Not only that, military personnel have a tendency to stick with the mission until the job is finished. They are innovative problem solvers because they are adept at looking for likely solutions in challenging circumstances.
Highly Skilled and Trustworthy
Veterans are highly skilled because they have been exposed to various tactical, social, and logistical issues. This prepares them for a wide range of responsibilities. Besides, they have high standards and moral principles when it comes to carrying out their duties, making it simple to put long freights and difficult loads in their capable hands.
Comfortable with Technology
Veterans have generally operated the latest in technology in their respective fields as the defense sector is always a few steps ahead of the civilian sector as far as latest technology. Therefore, they take to the technology being used, like fish to water. 
As veterans add productivity to the trucking industry, we at TruckX work to empower the fleet with cloud-based, IoT-enabled, technologically advanced products to prepare it for the digital, connected, demanding, and ever-evolving world. Get in touch with us to learn more about our offerings.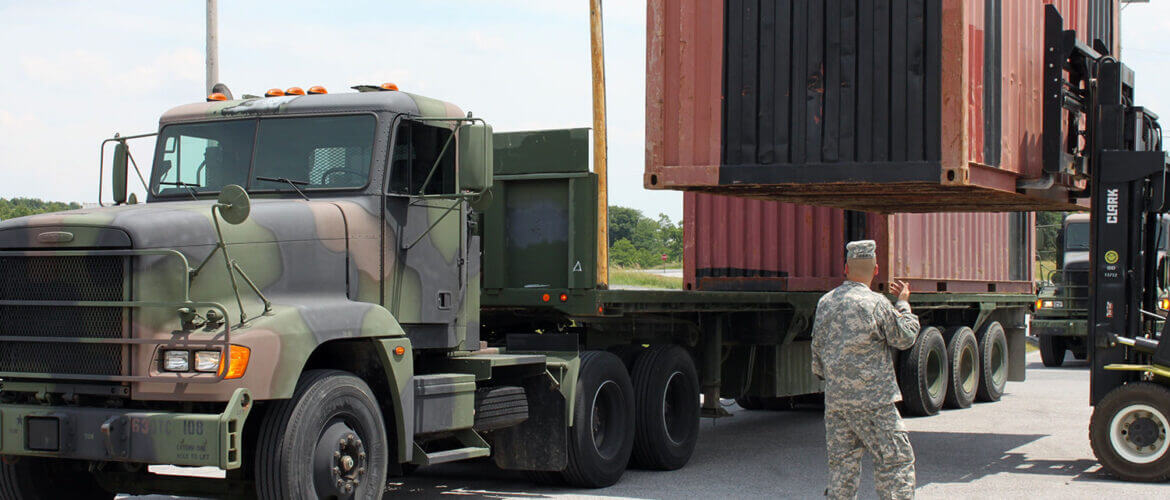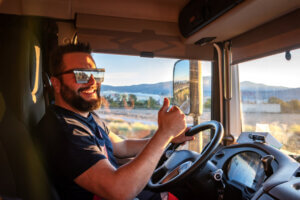 According to the NHTSA report, over 35,000 fatal accidents were recorded...
Read More